organ programs with Italian music
Not "war games" but "strategies for peace" are what is needed! In the first part of the 17th century, Neapolitans Giovanni Maria Trabaci, Ascanio Mayone and Giovanni Salvatore as well as their famous contemporary, Girolamo Frescobaldi, were working out "peace models" for the harmonious coexistence and dynamic interaction of diverse natures within the same musical landscape. Hence both the tension and grace evident in their ricercare. And in canzona, toccata, capriccio and partite, humble discipline alternates and combines with spontaneous daring.
Yes, an organist was supposed to keep clear of popular dance melodies; but for a Frescobaldi, acclaimed for years by throngs in St. Peter's, nothing was profane: whether spagnoletta, la monica (the girl who preferred a bridal veil to that of a nun), a Flemish bassa or Gregorian kyrie, - all was subject to glorious development.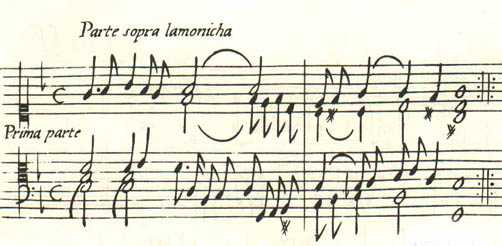 index
|
background
|
concerts
|
workshops
|
cd
|
courses
|
reflections
|
compositions
| M-N Association | contact